4.

Juliet and Paul Kim, pictured here with one of their daughters, have been watching squirrels sneak off with chocolate treats for years.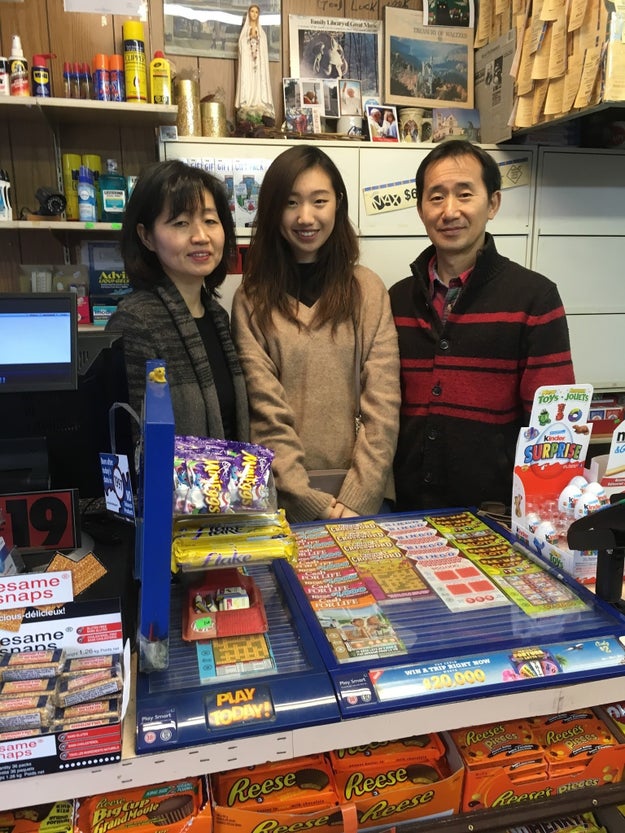 It all started about five years ago, the couple's daughter Cindy told BuzzFeed Canada.
"Basically, my parents sort of suspected something was happening because we'd hear a rustling where the chocolate bars are," she said.
"They started investigating more and they realized it was a squirrel getting away with different kinds of chocolate bars."
The Kims tend to leave the shop's front door open since it gets stuffy in the store and it's expensive to run air conditioning, which is how the critters get in.