18.

2. Use another wooden file holder to hide away those ugly wires and cable boxes.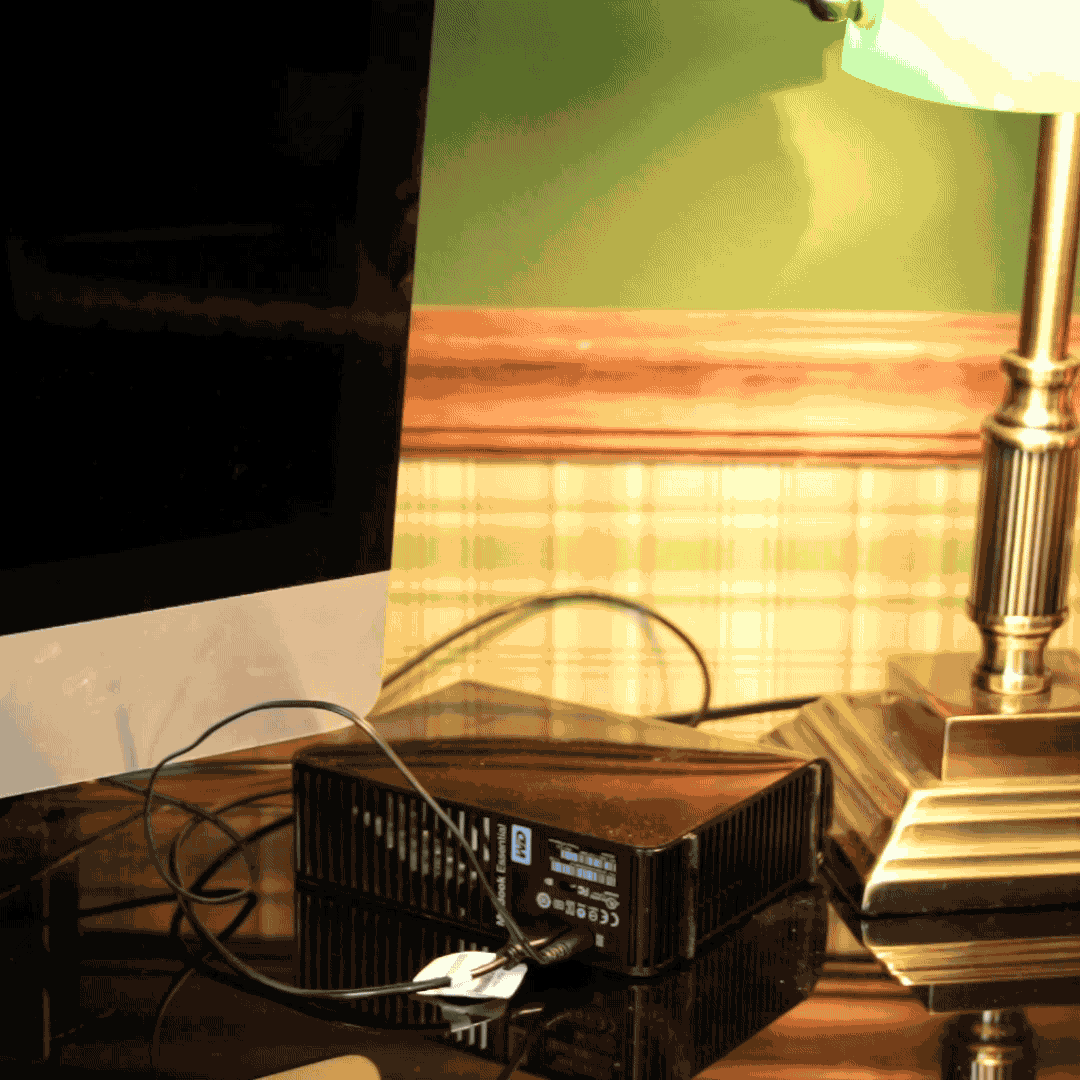 The office is no place for a stray wire. We don't allow any of that nonsense here.
Definitely choose a wood or cardboard folder for this particular trick — wood and cardboard won't interfere with your wifi signal much (if at all), but a metal organizer probably would slow down your Internet. Read more about it here.