Emma Watson is exactly the kind of woman you want on your team — intelligent, talented, and most of all, a HUGE lover of animals. In celebration of her new movie Beauty and the Beast (in theaters March 17), we sat down with the star of Disney's iconic remake to chat film, feminism, and of course…kittens! All questions were submitted by members of the BuzzFeed Community.
1.

Did you take anything from the set of Beauty and the Beast as a souvenir? —Tori Holder, Facebook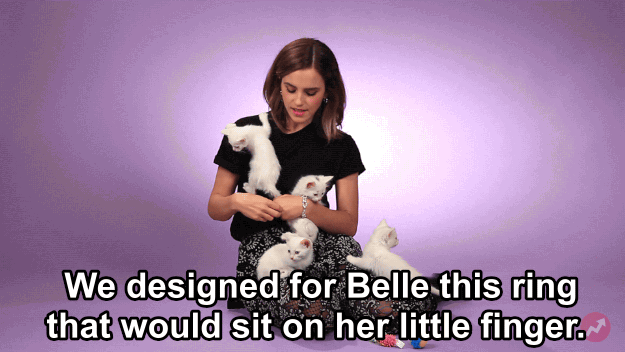 Emma Watson: We designed for Belle this ring that would sit on her little finger. The costume designer saw that I had one which my mom had given to me, and she was like, "Can I design one for Belle?" because Belle's mother dies when she's really young. My mom is still alive and healthy and well, just as a side note. Anyway, I was really proud of the ring and thought it was so beautiful that I asked if I could keep one and they said I could.
4.

Was there ever a time when you wanted to give up on something that was important to you? —Antoinette Hill, Facebook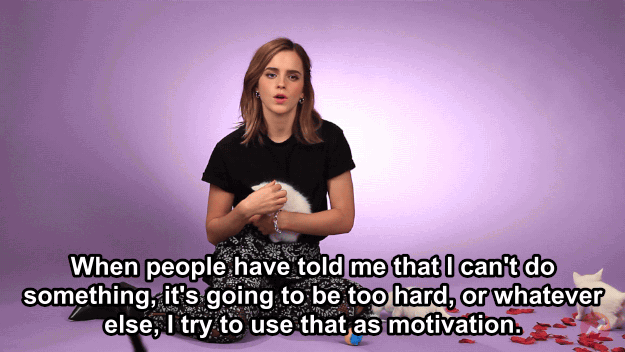 EW: So many times. When people have told me that I can't do something, it's going to be too hard, or whatever else, I try to use that as motivation. Sometimes someone telling you that you won't be able to do something, I'm like, Oh, you don't know what you just did.
8.

What would you say is the biggest problem facing young women today? —elizataylor99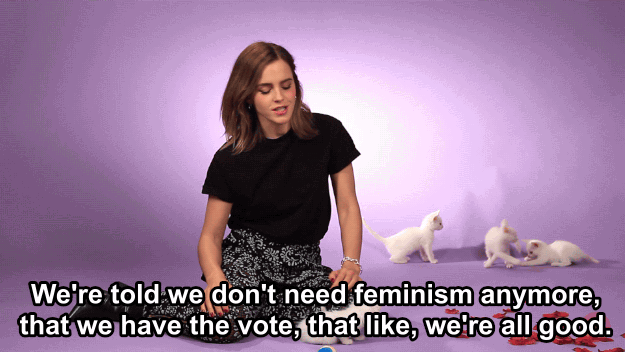 EW: We think that we live in a post-feminist society, and we do not. We're told we don't need feminism anymore, that we have the vote, that like, we're all good. And I think, actually, that's incredibly disconcerting because then, when young women move into the world and they realize, Oh, why am I not being paid the same, why am I being treated differently? And they start to blame themselves because they don't understand that they're part of a historic pattern, they're part of a much larger system which is kind of working a little bit against them.
*A certified animal safety representative from the American Humane Association was present for all scenes involving the participation of the kittens.