17 Things Girls Actually Mean When They Say "I'm Fine"
2.

She can't get over how brutal the The Social Network was.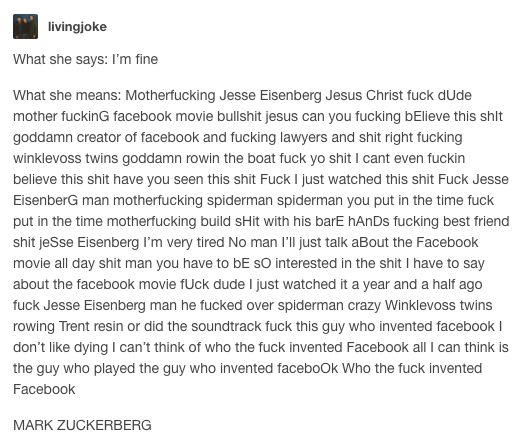 4.

She's emotional about the well-deserved success of Hamilton.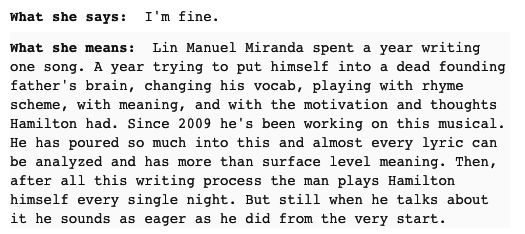 5.

She's worried about child safety and the biased hiring process in High School Musical.

7.

Or she's picking apart the illogical plot holes in Hannah Montana: The Movie.

8.

She still feels like Tyra Banks is personally targeting her.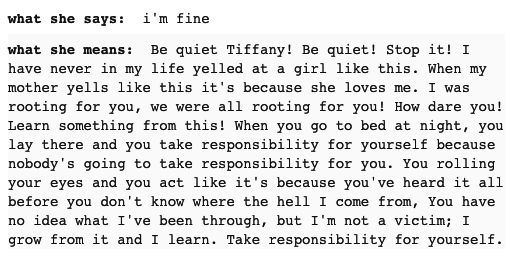 10.

She's thinking of the traumatic consequences of the custody arrangement in The Parent Trap.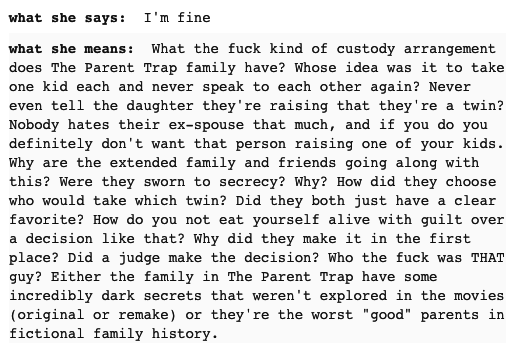 12.

She thinks Steve Buscemi is a stellar guy who deserves nothing but love and respect.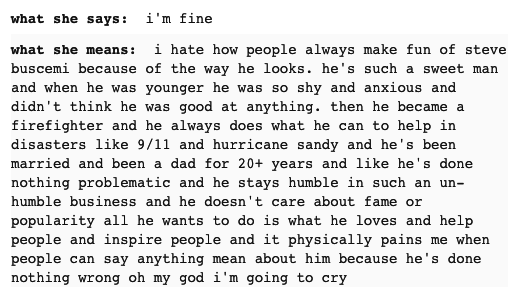 13.

She wants to understand the relative sizes of the characters in SpongeBob SquarePants.
14.

Or she's dwelling over the inner workings of the Hogwarts postal system.

15.

She's angry about how Legally Blonde undersold Elle Woods' intellect.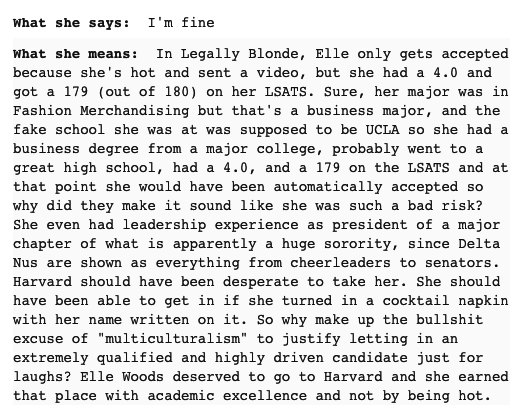 17.

And she just really fucking hates The Minions.

Source: buzzfeed.com