3.

Mwalua decided to start trucking tanks of water to fill up dried waterholes in the park. He and a handful of volunteers make the grueling 44-mile round-trip to deliver 3,000 liters of fresh water up to three times a day.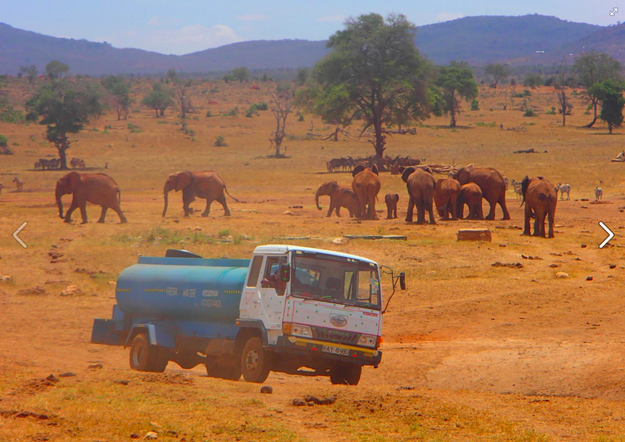 In rural Kenya, the drought has doubled the number of people facing severe food shortage to 2.7 million.
In semi-dry regions, the drought means cattle farmers are losing their livestock. As both humans and animals have to travel further to find water, competition for scarce resources has increased.